About Us
RealConnect is an innovative developer and supplier of call centre software, systems and recording solutions to the South African call centre market. The company, with its head-office located at Stellenbosch Technopark, also has offices in Gauteng and Durban. RealConnect is a 100% South African enterprise that has been in business since April 1999. We have installed over 3000 seats at over 30 sites throughout the country as well as over 80 sites overseas. In addition RealConnect is the preferred supplier of call centre and recording products to TELKOM - an endorsement of technical confidence in our products.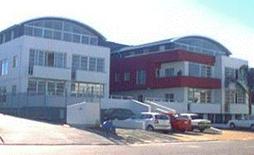 With RealConnect, you will have an exclusive blend of technological know-how and expertise, coupled with the ability to uniquely tailor each call centre to meet your own special requirements. We have in-depth knowledge of the local call centre industry. This has enabled us to offer insight and perspective to customers on improving customer call centre productivity, at a competitive price.
RealConnect Head Office in Stellenbosch
RealConnect can provide your organisation with:
Call centre systems - inbound, outbound and blended. All are fully scalable with optional features that can be added as and when required
Power and Predictive Dialler solutions for optimal contact ratios
Voice Recording Solutions for legal, training and quality assurance purposes. (Extension-side, trunk-side or Voice over IP (VoIP) options are available)
Specialised customisation services for CRM applications, database integration and custom reporting
Call centre project implementation services (consultation, project management & turnkey projects)
Company Partners
Gerhard van Wyk and Johan Schutte formed RealConnect in April 1999, with the objective of supplying specialist software services and products to customers with Call Centre, CTI and convergence requirements.
The partners have a long-standing track record in the delivery of innovative telecommunication solutions to the South African market. We are committed to providing organisations with business solutions that will allow them to succeed in the new economy of rapid change.